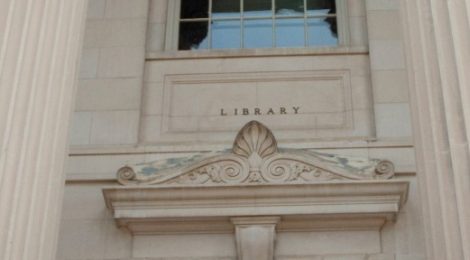 On Sunday afternoon, 12 Chuck Stone scholars arrived in Chapel Hill for a program that would change their lives.
They came in hopes of confirming their desires to become journalists, meeting other aspiring journalists and improving their writing skills. Little did they know they would be pushed by professors and each other to go far beyond their original dreams.
"After listening to Professor [Terence] Oliver, I definitely want to expand my skills in journalism. That's my goal: to expand my knowledge in all the other subjects in journalism," Chuck Stone scholar Raoul
"Junior" Dolcine said.
The Chuck Stone Program for Diversity in Education and Media held its first intensive summer workshop in 2007 and has been teaching aspiring journalists ever since. The Chuck Stone scholars were selected from a competitive group of individuals not only for their writing abilities, but also for their diversity. The program encourages the importance diversity in the newsroom.
"The idea for the program started in 2006. That was the year after Chuck Stone retired," said Professor Queenie Byars, director of the Chuck Stone Program. "The faculty and Chuck Stone saw a need to continue the Rainbow Institute, which was a similar three week program that took place during the 1990s."
"The concern with both the school and the nation was that there was a shortage of journalists covering diverse topics and diverse communities."
The Chuck Stone Program honors Stone, who lives in a retirement home in Chapel Hill. He will celebrate his 88th birthday on July 21. Stone served in World War II with the Tuskegee Airmen and helped found the National Association of Black Journalists. This celebrated journalist and educator has interviewed and written stories on Mahatma Gandhi, Dr. Martin Luther King Jr. and Malcolm X.
In her blog, Diversityspeak.org, Byars described Stone as having "an unending desire to see young people of diversity succeed."
Upon arrival the 12 students jumped right in to a discussion important to Stone and the program: the importance of diversity. Throughout the workshop, students focused on this topic. When writing stories about each other, the students focused on what makes each other different. Not only did these differences keep ideas fresh, but they also inspired many other students.
"Having a lot of smart people around me inspires me to stay on the same level as them," said Chuck Stone scholar Jake Gore. "It's cool that we all have the same motives; it makes me want to work harder."
Tomorrow, the students will say a sad goodbye to the once-in-a-lifetime opportunity that is the Chuck Stone Program. However, they will leave excited to spread the knowledge they've learned and inspired to use journalism to make an impact on the world around them.
"Because of the Chuck Stone Program, I now know that I want to have a future in journalism and am thankful to have been exposed to the many aspects of it," Chuck Stone scholar Charlotte Matthews said. "It's motivated me to become a broadcast journalist."
———-
Mikala Whitaker is a rising senior at Ronald Wilson Reagan High School in Pfafftown, N.C. She is involved in many journalistic aspects at her school as well as being a varsity cheerleader.